Our Squash courts are bookable between the hours of 7.00am and 10.00pm to play solo practice or with another member of the club. However, there are also lots of organised sessions you can get involved in:
Squash & Racketball Mix-in Sessions (currently free)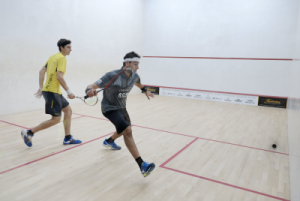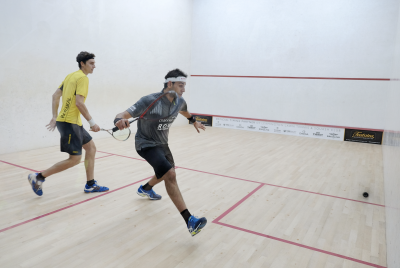 Squash mix-in sessions take place on Friday evenings between 6.30pm-8.00pm and Sunday mornings between 10.30am-12.00 noon. Racketball mix-in is held on Saturday afternoon between 4.30-6.00pm. These friendly, supervised sessions welcome players of ALL abilities for games or training with other club members. As well as being popular with existing members, mix-ins offer a great opportunity for new or potential members to meet other players and learn more about the club and what it has on offer.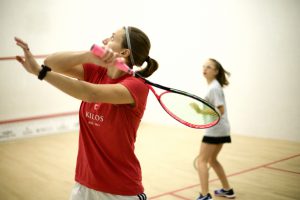 Our squash leagues – administered via the Squash Levels website – are round robin format boxes consisting of 5 or 6 players of a similar standard. Players have approximately 4-6 weeks to play as many games as possible and points are awarded for taking part as well as winning individual games and matches. Players are promoted or relegated depending on their performance during this period. We encourage players of ALL abilities to take part and as such, we regularly have upwards of 200 members involved each month. Click here for more information on how Squash Levels work.
Over 50's Racketball (Currently free)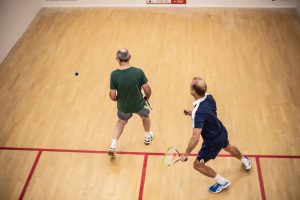 These informal sessions take place every Wednesday between 12.30-1.30pm and operate on a turn-up-and-play basis. You don't need to have any former experience of Racketball and we have a small selection of rackets and balls at the club should you need to borrow any equipment – to get involved, please contact Jason on 07901 003380.
Whether you're completely new to squash or racketball, just need a quick refresher or are keen to enhance certain areas of your game, Head Squash Coach, Jason Pike, is on hand to deliver individual or group coaching sessions for both Adults and Juniors.
For more information on pricing, and the various courses he runs, visit our Adult Coaching or Junior Coaching pages. Alternatively, you can contact him on 07901 003380.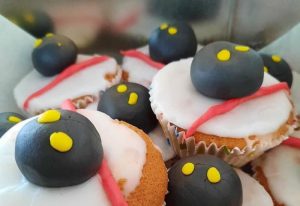 Even in these difficult times, we are still working hard to run regular squash events in celebration of this fantastic sport. During October 2020, at the height of the pandemic, we were able to run a successful World Squash Day event, which involved 72 members playing a series of socially-distant games with players of all levels. Check out our calendar for forthcoming squash events. 
Female-only Squash Events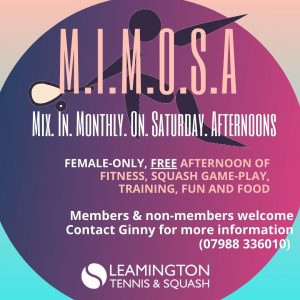 The Squash Committee regularly organises events to encourage women and girls to participate in the sport and we pride ourselves on having a high proportion of female members as a result. Events usually consist of coaching, team-based competition, fitness and exhibition squash, followed by food and drink in The Hidden Gem.
The ladies only MIMOSA (Mix in Monthly on Saturday Afternoons) occurs regularly once a month. Members and non-members welcome.
To find out more, contact Ginny on 07988 336010.