Whether you're completely new to the game of squash, haven't played in years, fancy switching clubs or would like to join on a competitive basis – Leamington Lawn Tennis & Squash Club is the place for you.  
And please don't be worried if you're joining the club on your own because Head Squash & Racketball Coach, Jason Pike, makes it his mission to welcome all newcomers and get them integrated into the club as quickly as possible.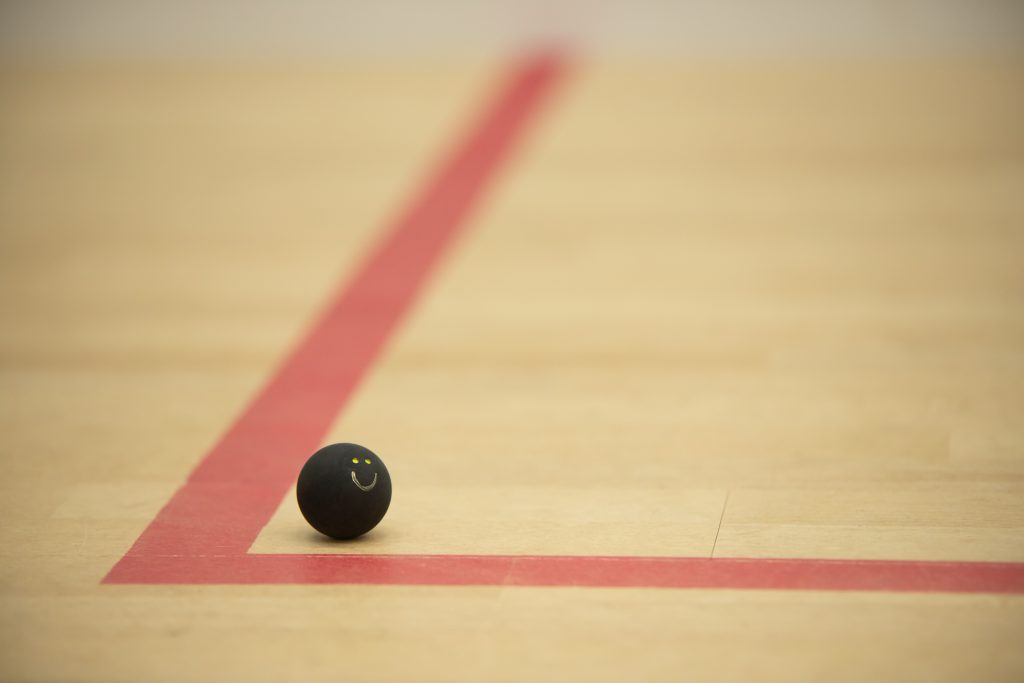 We have six, first class LED-lit courts, two of which are glass-backed, allowing spectators to join in the fun and excitement too. The most recently built sixth court was added just five years ago, in response to increasing demand from our members. We maintain the courts to the highest standard, ensuring players get the best possible experience.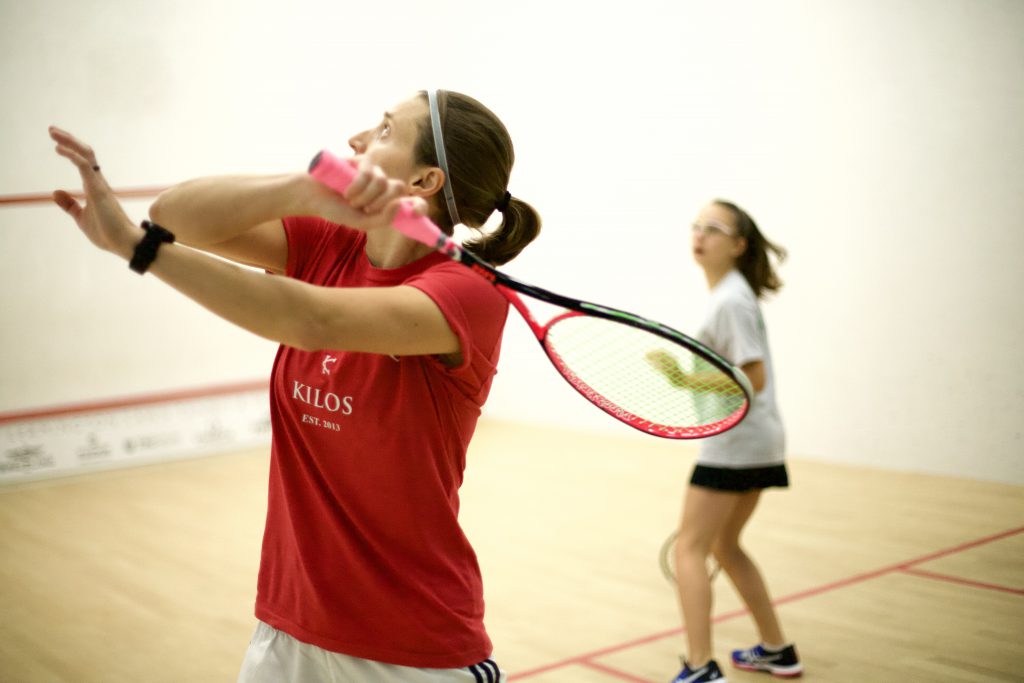 Jason, along with the Squash Committee, work hard to ensure members have regular access to competitive and social squash and as a result, we have a great vibe at the club.
The regular leagues, mix-in sessions and events give members plenty of opportunities to play each other along with the internal and external tournaments held throughout the year. Plus, there's always time to enjoy a quick drink in The Hidden Gem afterwards! For more information on how you can get playing straight away, visit our Ways to Play page.
Racketball (also known as Squash 57)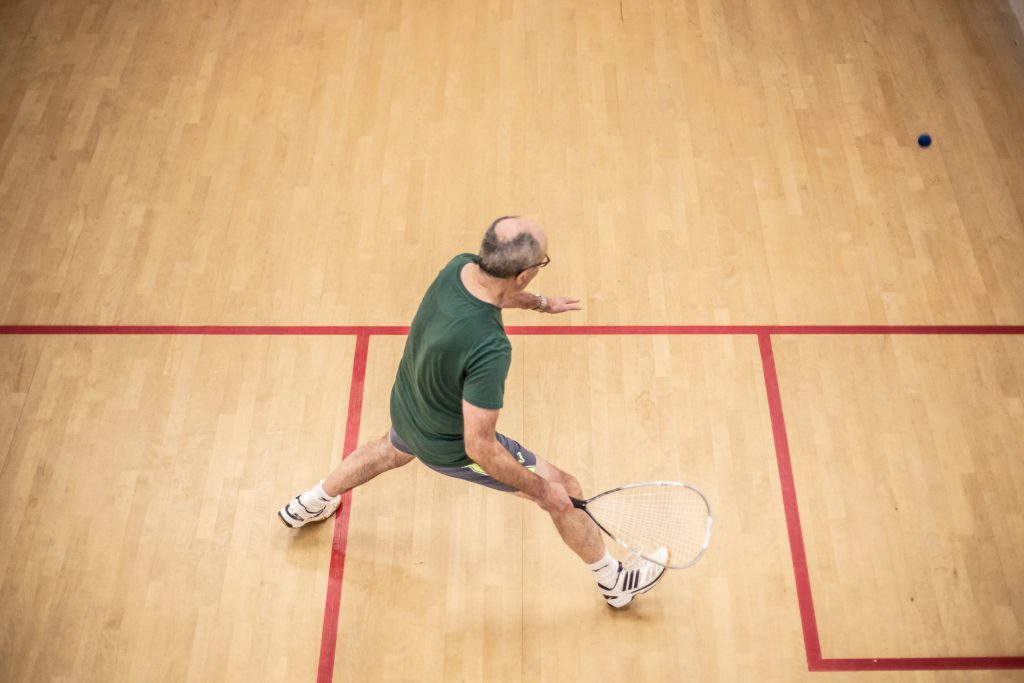 Racketball (Squash 57) is played with a slightly bigger racket and a bouncier ball than squash. It requires similar skills with lots of action and longer rallies. A Racketball match provides a full body workout, combining cardio, agility and strength training. It's also very easy to get started and enjoy immediately. 
We have a Racketball team and a monthly league, so you can get involved in a number of different ways. Just visit our Ways to Play page for more information.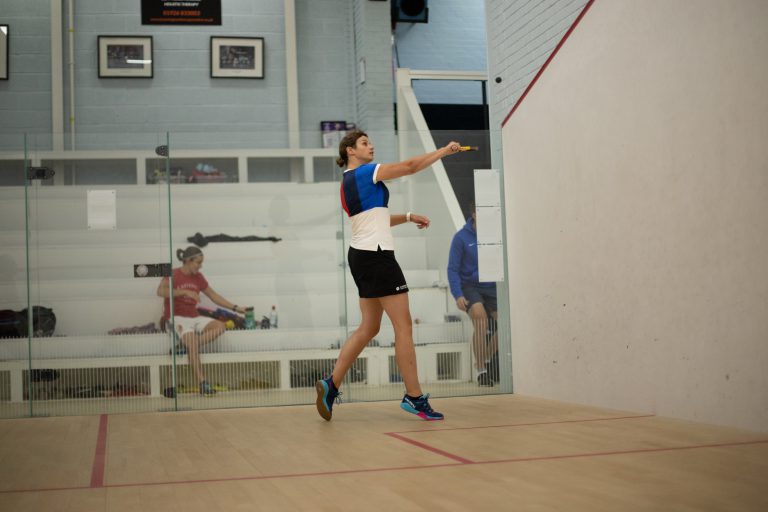 Squash and Racketball coaching is available for both adults and juniors in group or individual sessions. Head Coach, Jason Pike runs an active Coaching Programme for both adults and juniors, offering both group and individual lessons. If you'd like to find out more about what's on offer, click here.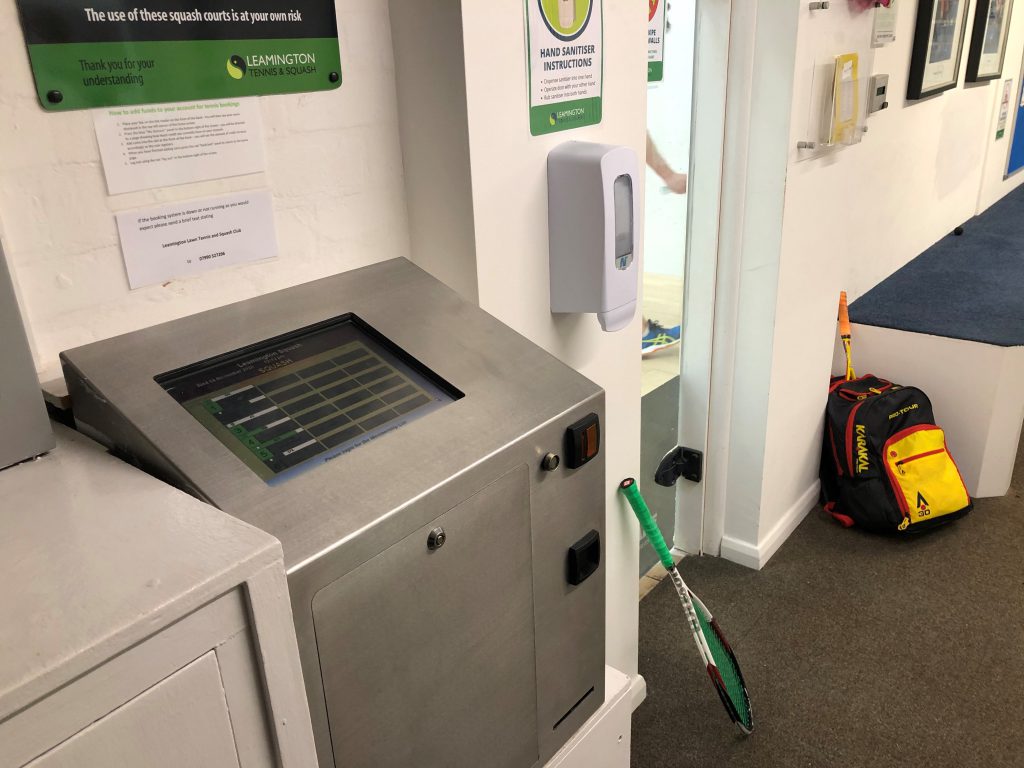 The easy-to-use online and on-site booking system allows you to plan your week ahead by providing details of real-time court availability. With just one simple click, you can secure your court on your preferred day at your chosen time. It also facilitates a simple transaction of court light costs* between you and your opponent.

* Every time you book a court, you will be charged a £1.50 lights fee. Providing another member checks into your booked court, this fee is automatically split between you both, meaning it will only cost you £0.75 per 40 minute session.