ADULT COACHING
Head Squash Coach, Jason Pike, is available for coaching throughout the week and can be flexible – particularly during weekdays – to fit around your commitments.  Please get in touch directly on 07901 003380 or
jason@lltsc.co.uk
to arrange a session. The adult coaching prices are as follows:
| Category | Members | Guests |
| --- | --- | --- |
| Indivdual Adult (1 x 40 minutes) | | |
| Individual Adult (6 x 40 mins) | | |
| | | |
| | | |
JUNIOR SQUASH PROGRAMME
Monday 19th April – Saturday 17th July (No coaching during half term)
A range of group coaching sessions are available throughout term time for junior players (4-16 years) from beginners to experienced league and county players. The coaching includes the England Squash endorsed skill base 
'Off the Wall'
 squash progress awards, with certificates awarded at each level.
All courses are 12 week's long at a cost of £72 for the term
What can you expect your child to learn in these sessions?
Pre-school children learn how to throw, catch and hit the ball as well as developing their movement, balance and coordination in a safe, fun environment.
Encouraging children to get on court with fun-filled sessions aimed at developing movement, co-ordination and balance as well as communication and social skills. Using specialised equipment, it introduces children to the basics of the game from a young age.
Initially, the focus is on improving racket and ball control through correct grip and technique, along with movement and game play. As the juniors progress, the focus is on technical, tactical and movement through conditioned and normal match play.
Invitational only session for elite juniors competing on the junior circuit, who consider squash as their number one sport. The emphasis is on performance, tactics and fitness. Juniors must do an individual coaching session and be part of the internal leagues to be considered.
To discuss your group coaching needs, to arrange a session, or if you would prefer your child to have individual coaching, you can contact Jason directly on 07901 003380 or jason@lltsc.co.uk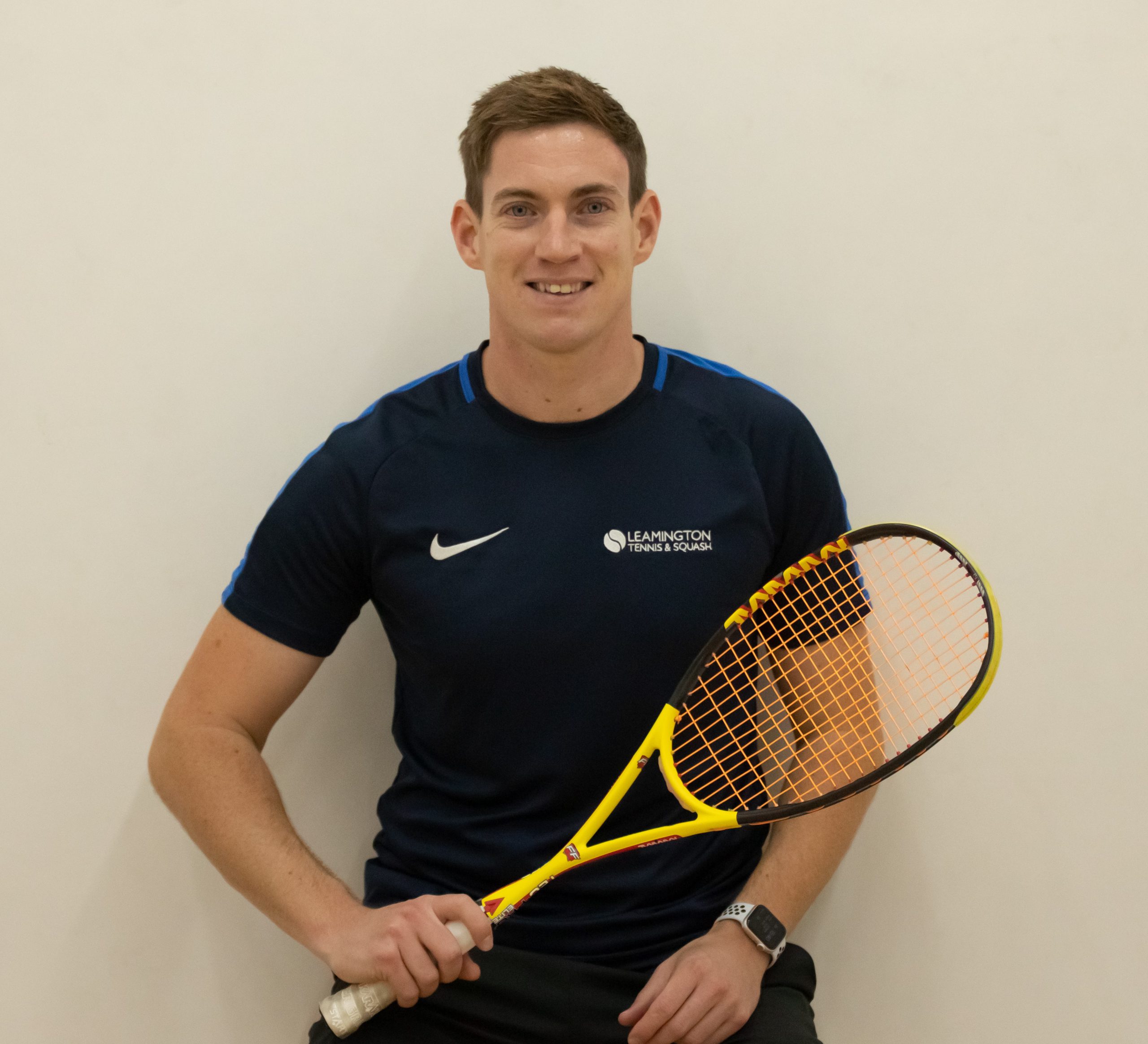 Jason Pike
Head Squash Coach
After graduating from the University of Chichester with a degree in Sport Development in 2007, Jason spent a short time competing in the PSA World Tour, gaining valuable insight into playing squash at an international level. Jason started coaching at a young age, working for Squash in Schools in Salisbury. With aspirations to coach at the highest level, he successfully applied for his current role at LLTSC in December 2011 and has worked proactively running schools programmes, developing the club's junior programme and improving social squash activities. His achievements were recognised by England Squash in 2016, when he received the Polar Workforce Club Coach of the Year award. He has continued to progress as a coach, recently completing the England Squash High Performance Award (Level 4), which includes a postgraduate diploma in personal and professional development, learning advanced training methods in coaching elite squash. Jason has successfully coached a number of Juniors to compete on a national level, with the highest ranked player achieving a top 5 position in his age group category.