The Leamington Squash Box Leagues are round robin format boxes consisting of 5 or 6 players of a similar standard. Players have approximately 4-6 weeks to play as many games as possible and points are awarded for taking part as well as winning individual games and matches. Players are promoted or relegated depending on their performance during this period. We encourage players of ALL abilities to take part and as such, we regularly have upwards of 200 members involved each month.
All Leagues are hosted on the Squash Levels website – a brilliant new creation that allows players of all levels the opportunity to track their progress, follow friends/rivals and generally feel more connected within the squash community.
Click here to view the current Leamington Boxes (you should see a screen layout similar to the image below).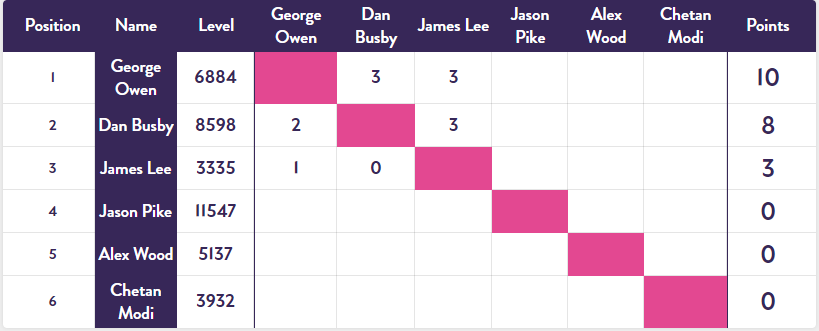 To participate in these boxes, you must have created an account. You can create an account for free but access to all the extra features past your initial 1-month trial period requires a small subscription fee (not required to participate in the Leamington Boxes). Once you have created your account, you're good to go! Just message Head Squash Coach, Jason Pike on 07901 003380 to let him know you'd like to be included and he'll add you to the next round of matches.
The responsibility to organise box league matches is on the players involved. One of the most effective ways to organise matches is if one player from the group creates a WhatsApp group at the start of the period. Contact numbers are available via the Court Booking system membership list. If you can't find what you are looking for on there, please speak to Jason who will be more than willing to help.
For further details on how to create and manage your Squash Levels account, click here.