Along with its excellent facilities, LLTSC has a highly experienced tennis coaching team, offering both individual and group coaching sessions, 6 days a week. 
If you are after individual lessons, you can contact the coach of your choice directly, or alternatively, you can contact the Club Office on 01926 425845 to discuss your requirements.
For group lessons, you can find out more information on the Junior or Adult Group coaching sections.
Here's a brief introduction to the team:
Tony Pillinger
LTA Level 4 Senior Coach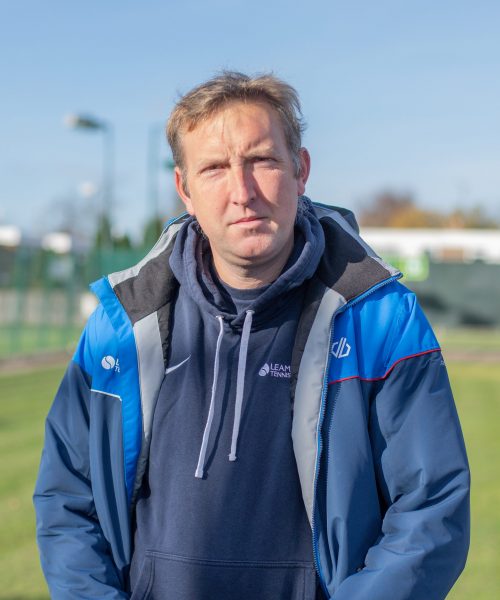 Tony Pillinger is a LTA Level 4 Senior Tennis Coach has been a member of LLTSC since 2004 and a coach since 2005. Between 2007 and 2010, he was also the Club Manager.
Owner of Pillinger Tennis Ltd, his company looks after junior development, junior holiday camps, junior teams as well as the competition and club night programme for LLTSC. 
In 2017, Tony received the prestigious LTA National Tennis Award for 'Tournament of the Year' during a VIP lunch at Wimbledon, in recognition of his Grade 4 event held at the club.  And he also picked up 'Referee of the Year 2020' at the Warwickshire LTA WALTA Awards.  Tony sits on the Warwickshire LTA Management Committee, looking after junior tennis for the county.
For individual coaching enquiries contact Tony on 07807 790092 
Miguel Espada
LTA Level 4 Performance Coach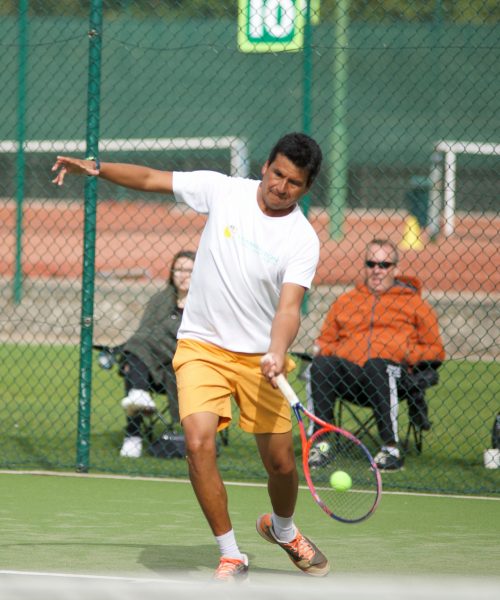 Originally from Bolivia, Miguel is a LTA Level 4 Senior Performance Tennis Coach and has been coaching at LLTSC for over 10 years. His company, Espada Sports, is in charge of the Junior Performance Programme and the Group Adult Coaching Programme. 
Miguel regularly plays in LLTSC's Men's first team and was part of the team that twice won the AEGON Mixed Vets Trophy. 
For individual coaching enquiries, contact Miguel on 07704 603969
Jake Adams
LTA Level 4 Senior Coach
An Environmental Scientist by trade, Jake left Nottingham University 10 years ago to take up a role in renewables, only to leave a year later to embark on his tennis coaching career. He has now been coaching full time at LLTSC for 8 years and a member of the club for 13. 
He plays an active role in Tony's junior coaching team – providing group lessons to primary and secondary school children – running holiday camps, competitions and club nights.  He also offers individual coaching sessions. Jake is a keen cook and loves all sports.  He is also a dedicated Liverpool FC fan!
For individual coaching enquiries contact Jake on 07980 198493
Jamie Taylor
LTA Level 4 Senior Coach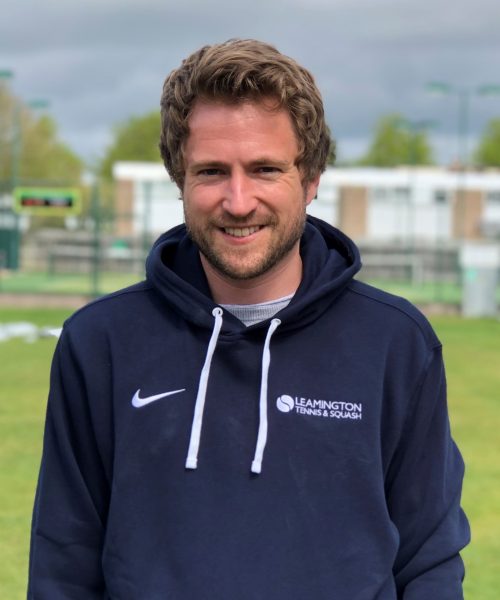 Jamie began his coaching career in Berkshire 18 years ago and since then has worked in Winchester, David Lloyd in Coventry and for the last ten years, has held the post of Head Tennis Coach at Rugby School.
Jamie has also competed in international tournaments – beating world-ranked players – and just a few years ago, held the ranking of 62 in British Men's Tennis.
Jamie is available for coaching on weekdays between 7am-4pm and Saturday afternoons.
For individual coaching enquiries contact Jamie on 07725 886714.
Fiona Roche
LTA Level 3 Coach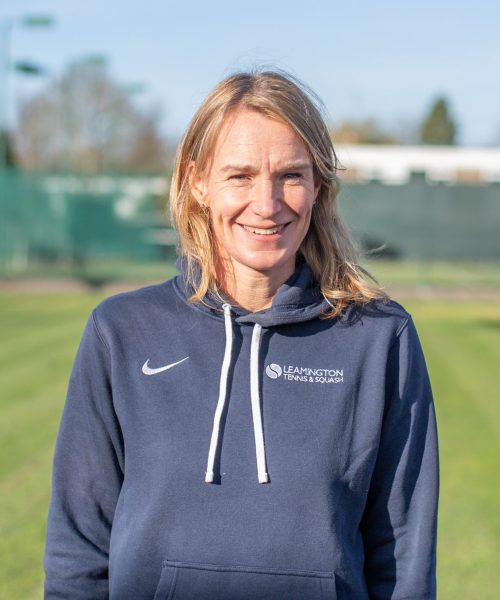 Fiona's career started off in catering, which gave her the perfect opportunity to travel the world. After completing an HND in Hotel & Catering Management, she worked as an Assistant Manager at Harrods and moved around their 16 restaurants. She then spent a year at the LTA Head office, rubbing shoulders with the likes of Tim Henman and Greg Rusdeski!
Fiona moved to Leamington 22 years ago to start a family and has 3 children.  She took up tennis when she gave up playing hockey ten years ago and loved it so much, she started coaching!
Fiona is the Area Coordinator for the Friendship Project for Children, which is a befriending charity in Warwickshire for children in need. 
Ben Franklin
LTA Level 3 Coach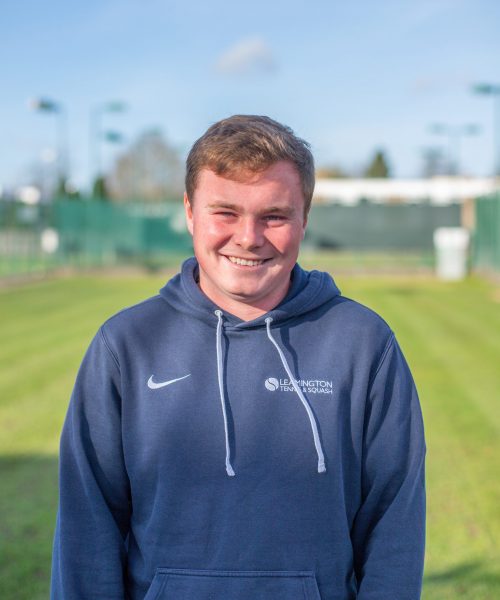 Ben has been a member of LLTSC for 10 years and a coach for five. After leaving Trinity Secondary School – just a stone's throw from the club gates – in 2015, Ben took up an LTA apprenticeship with Pillinger Tennis and has never looked back.
Ben is captain of the club's National League 1st team and plays for the 1st team in Coventry and District League.
Ben is also a qualified to re-string and re-grip rackets.
The club is extremely proud of Ben's development and it's great to have a home-grown talent come through so strongly. 
For individual coaching and restringing enquiries contact Ben on 07807 465377
Ed Aveyard
LTA Level 3 Coach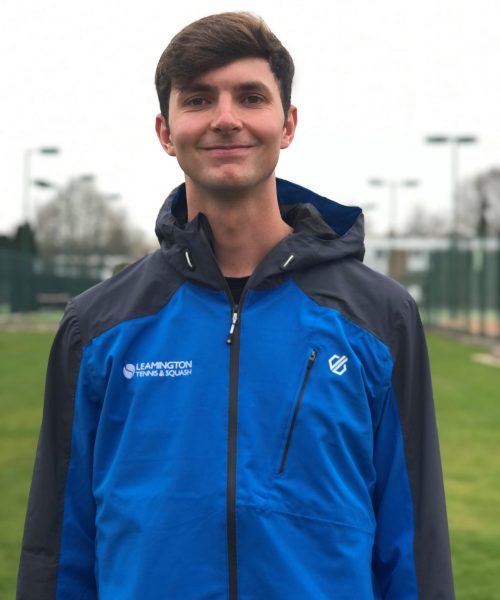 Ed has been a member of LLTSC for 15 years. Ed graduated from Nottingham Trent University in 2021 with a degree in Sport and Exercise Science. After doing 6 months coaching in Cambridgeshire, he returned to Leamington in 2022 to begin coaching back at his home club.
Ed captains the LLTSC first team in the national league and plays in the first team in the Coventry and District League. He has also won the men's singles in the Club Championship.
He is available for individual coaching sessions on weekdays until 3pm and on Sundays.
For individual coaching enquiries contact Ed on 07715 447504.